原App Store內容轉載: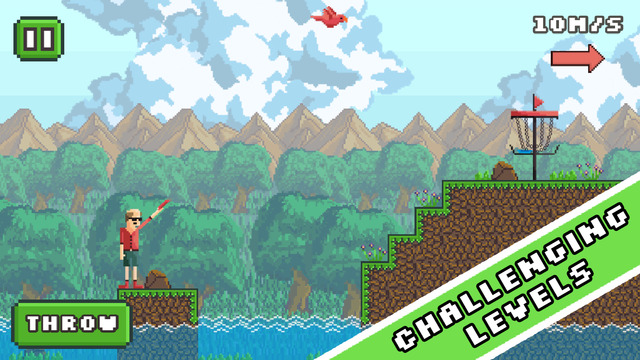 The first casual disc golf game on App Store! Easy to learn and fun to play with friends (good party game). Pixel Disc Golf also has global high score lists, so you can compete against players around the world!

Here is the game trailer: http://youtu.be/WRSR4p2NZ9A

This game is my first game as an indie game developer. I have a full time job so I made this on my free time. It took me about three months to finish this and I hope you like it! I've made all the coding and graphics by myself. Sounds I bought and musics I got from Roald Strauss (IndieGameMusic.com).

Current version of the game contains a lot of cool features:

- Multiplayer (1-4 players)
- Easy one button control
- Global highscores
- Achievements
- Unlockable courses
- 4 courses each with 6 challenging levels (and more coming!)
- Each course brings a new element to the game
- Various obstacles: trees, water, rocks, birds, fans, fishes, etc.