小熊貓橫向冒險休閒遊戲,跑,跳,尋找最佳線路,賺取獎牌避免障礙 限時免費推廌app
Games

Bintu Run
 

+

 

 iPhone app / iPad app 雙系統版本
Optimized for iPhone5
原App Store內容轉載: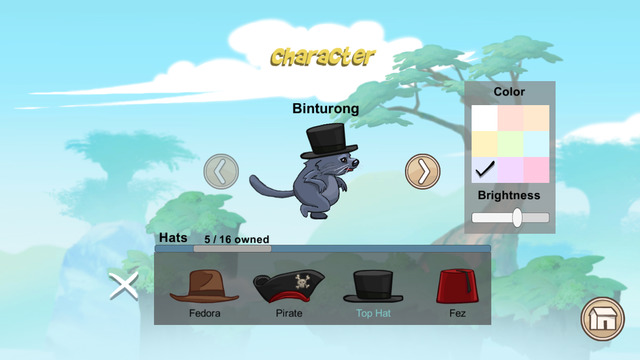 Some binturongs dream of racing. Now those dreams can come true!
Run, Jump, and Roll your way to the best times while you explore worlds of unique tracks and challenges.

- Race against the clock! Find the best lines, earn medals, and try to beat your ghost.
- Use gravity by timing your rolls and landings to slopes.
- Simple 2 tap gameplay. (Or use swipe up/down controls.)
- 3 beautiful worlds with unique art.
- 5 original music tracks.
- Add Facebook friends as rivals and compete against them.
- Find the Ancient coins hidden in the levels.
- Choose from an assortment of hats to style your binturong.
- Play entirely for Free! Purchase the red panda or hat pack to remove ads.

Also looks and plays great on the iPad!
(You may want to choose swipe controls.)

Note : iPhone 4s or newer recommended.