原App Store內容轉載: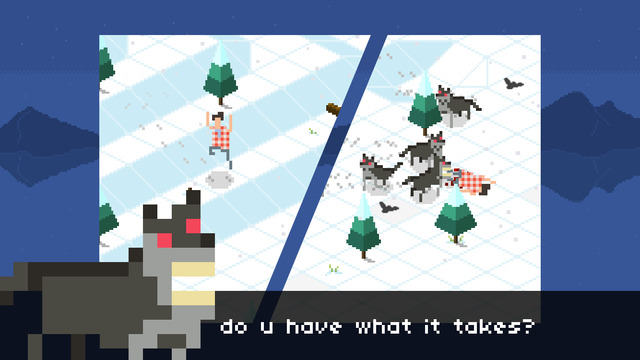 Boshi gives you the opportunity to be a logger in a pixelated winter environment. Just chop wood and enjoy the scenery. How difficult can it be?

Oh well... only skilled loggers can survive these woods and spot the right trees to cut, without being eaten by wolves. All you got is an axe to chop the wood and a flare gun with a limited amount of ammo to scare off the wolves. So make every shot count!

Well do you still think you have what it takes to be a logger?


MAIN FEATURES:

FAST ADDICTIVE GAMEPLAY
Cut the trees, hide, scare off the wolves and run...

SIMPLE, ADJUSTABLE CONTROLS
Gesture based controls or virtual dpad. Easy adjustable controls that will make it comfortable for left and right handed players.

STAGE BASED GAME MODE
Boshi has 16 stages, where you have to cut a certain amount of trees without being eaten by wolves. More stages will follow with free updates.

ENDLESS GAME MODE
Single stage where you try to cut as many trees as you can before you get eaten.

SMART AI
The wolves can not only see you, they can also hear you. They will react on the sounds of chopping trees and foot steps.

PIXELATED GRAPHICS
Boshi features simple low resolution pixel art graphics with a tile based isometric environment.

8BIT AUDIO
Old school 8bit sound effects with a simple background tune. And of course you can always listen to the music from your music library.

LANDSCAPE AND PORTRAIT MODE SUPPORT
Boshi supports both device orientations.

GAME CENTER SUPPORT
Support for Leaderboards and achievements.

GAME CONTROLLER SUPPORT
You can use your MFI gamepad to play the game.

AIRPLAY SUPPORT
Use your device as a wireless controller while the game is displayed on the "big screen" via AppleTV.

SUPPORT FOR NEW DEVICES
Support for native screen resolutions of new iPhone 6 and iPhone 6 Plus.