聖誕老人運行遊戲3,物理驅動的2D平台遊戲,幫助聖誕老人交付禮物和保存聖誕節 限時免費推廌app
Games

Run Santa Run 3
 

+

 

 iPhone app / iPad app 雙系統版本
Optimized for iPhone5
原App Store內容轉載: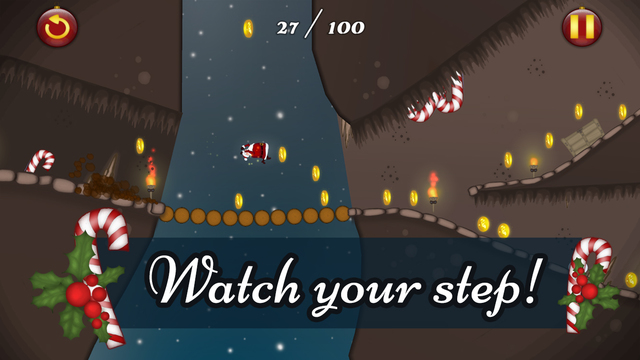 He's merry. He's jolly. He's back – and running again! Physics driven 2d platformer. Enjoy the new adventures of Santa Claus

with "Run Santa Run 3". If you have enjoyed the two previous Santa games, then you will

definitely love this one!

Santa has already visited a big city and a tropical island. This year, a new and hard-to-reach area is his destination. Help Santa to deliver the gifts and save Christmas once more!

The big guy can run and slide very fast, jump very high and fly in the sky. He is Santa after all, he knows some magic tricks! He also likes to hum Christmas songs. Santa is very determined and he wants to visit every home, so he breaks through rock and stone. He may leave some chaos in your living room, but he will also leave nice gifts.

Beware the Avalanche!

Featuring:

- Beautiful graphics and animations

- Simple controls

- Absorbing gameplay

- A joyful and festive atmosphere

- No violence - the game is perfect for children, but grown-ups will enjoy the challenge too... or even more!

Universal app.