縫隙英雄-神秘的洞穴冒險運行遊戲,每個人物都有獨特的技能:復興,瞬移,飛行,等等 限時免費推廌app
Games

Crevice Hero
 

+

 

 iPhone app / iPad app 雙系統版本
Optimized for iPhone5
原App Store內容轉載: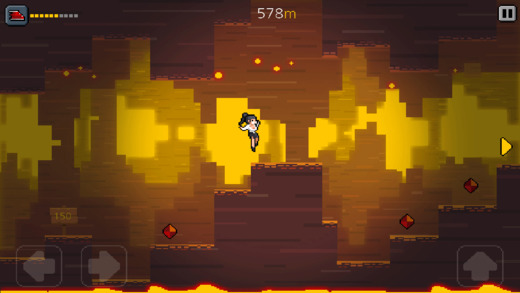 There is no mercy when it comes to falling rocks! Dodge them and find a crevice to ensure your safety!

While adventuring in a mysterious cave, our hero encountered the Cursed Terrain, where rocks and walls slam up and down continuously to protect the treasures that lie inside.

Your job is to traverse these traps and dodge when needed to make it as far as you can and collect treasure!

◆ Characters & Skills
You can buy characters with gems you get during the adventure.
Each character has a unique skill: Revival, Teleport, Flight, and so on.

◆ Upgrade Systems
You can also upgrade your character with gems to increase your chances of success.

◆ Themes
There are 4 vivid themes to explore.

*** Tips ***
Rely on each characters' special skills to get the highest scores.
Log in with Game Center and beat your friends' high scores!
You can remove ads via in-app purchase in the configuration menu.