保護蜂巢遊戲,防止的反派角色,蚊子,蒼蠅,甲蟲,蜂等 限時免費推廌app
Games

Protect the hive
 

+

 

 iPhone app / iPad app 雙系統版本
Optimized for iPhone5
原App Store內容轉載: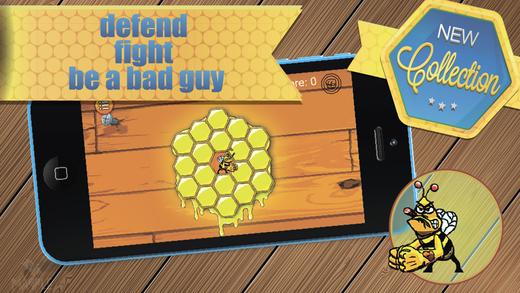 The revolutionary game in store.
The Bee protects its hive by hitting those who want to steel honey: mosquitoes, flies, beetles, wasps, etc. To prevent the steeling by the villains, the player should beat them by pressing on the Bee, stretch it in the opposite part, while holding, and drop the Bee straight into the enemy. If you hold the Bee more then 3 seconds, the shot will be more powerful. Every 15 seconds you can make a round shot, to destroy the villains around your hive.
Download it right now and enjoy it.