山羊頂頂端跳躍遊戲,升級你的武器,收集盡可能多的金地開拓新的階段 限時免費推廌app
Games

GoatPunks
 

+

 

 iPhone app / iPad app 雙系統版本
Optimized for iPhone5
原App Store內容轉載: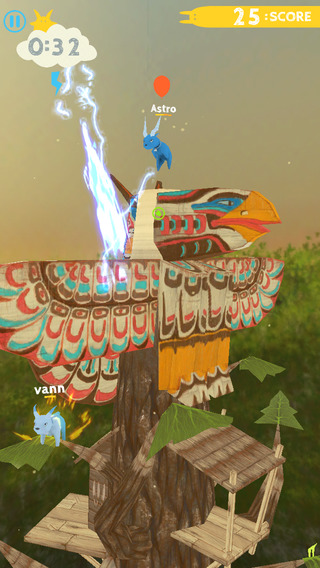 Fight your way to the top and become the Greatest Of All Time.
Battle against other player's online goats and get bonus points for taking on ten players at a time. Gather as much gold as possible to open up new stages and upgrade your weaponry.

FEATURES
- New type of gameplay
- Super cute goats with awesome firepower
- Player customisation
- Verse goats from the online ranking tower
- Goat transformations
- Rabbit bonuses (or traps)

Online competing within this application requires internet connectivity and subsequent data transfer.