幸運數字:七,簡單而有趣的數字遊戲,創造更大的7倍數字 限時免費推廌app
Games

Lucky Number : Seven
 

+

 

 iPhone app / iPad app 雙系統版本
Optimized for iPhone5
原App Store內容轉載: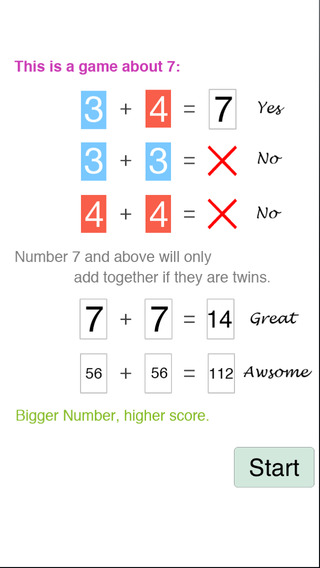 FREE FOR A LIMITED TIME!!

No need to pay for the Lucky Number: Seven.

This is a simple and fun gift for you, and it's free.
Try your best to create bigger numbers from 3 and 4. Once you start, you'll never stop yourself!
Easy to learn and endless challenge.