技巧解謎遊戲,無限數量的隨機產生的關卡,永不結束的樂趣 限時免費推廌app
Games

Skill Game
 

+

 

 iPhone app / iPad app 雙系統版本
Optimized for iPhone5
原App Store內容轉載: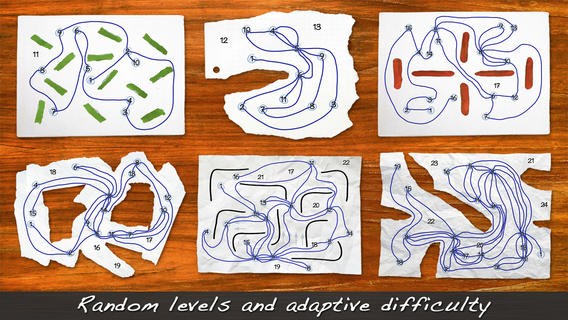 To celebrate the release of Skill Game for Android, Skill Game is FREE for a short time!

"I highly recommend Skill Game to anyone who likes puzzles." (appadvice.com)
"The best game in the history of the universe." (Customer review)

SKILL GAME
- first never-ending game
- adaptive difficulty
- requires skill and strategy
- over 5 million downloads

DETAILS
- unlimited number of randomly produced levels
- the level of difficulty adapts itself to your capabilities
- skill and strategy: you must play accurate and clever
- an ingenious and unique game only for touchscreens
- exciting gambling with the shady character: Will you accept his deal?
- Game Center, Twitter and Facebook integration
- 41 exciting achievements
- for one minute, or one hour: a game for anytime, anywhere
- beautifully handcrafted graphics with Retina-Support
- one App, double the fun: for iPhone and iPad

WHAT YOU SAY
- "This game is truly a masterpiece I play this for hours and with new challenges every time."
- "Once you start, it's hard to put down!"
- "I love this game! It really makes me think out my strategy before just taking off. Definitely worth your time and money. I can't stop playing."
- "This game is awesome and extremely addictive. I keep saying one more game, one more game, and before I know it another hour has passed."
- "Very simple but incredibly intelligent game."
- "Best game ever."

YOU
...are clever?
...are looking for a new challenge?
...want to prove it to yourself?

WHAT ARE YOU WAITING FOR?