外星蟲族-橫向冒險運行遊戲,在人類探索外星生命的過程中,他們的飛行器終於找到並帶回外星生命-蟲族,40種武器供你選擇,豐富你的軍火庫 限時免費推廌app
Games

ZergsComing
 

+

 

 iPhone app / iPad app 雙系統版本
Optimized for iPhone5
原App Store內容轉載: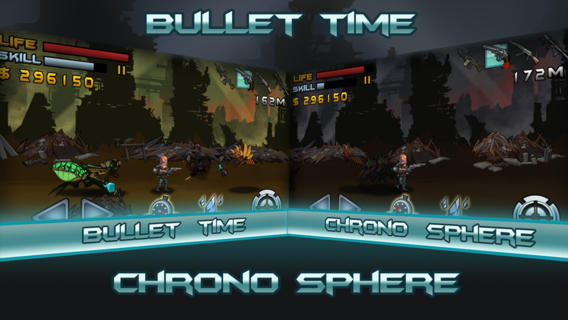 During the process of human's exploring extraterrestrial life, their flying vehicles finally found and brought back extraterrestrial life---the Zerg.
Surprisingly,the alien Zerg quickly adapted to the surroundings after they reached the earth and instantly became strong and brutle, attacked and ate human beings. The worst of all is their ability to breed and grow is too fast! They quickly occupied every corner of the earth. In order to survive, human beings are forced to take up the weapons,fighting against the Zerg.

*40 kinds of weapons for your choice, enrich your arsenal!
*A variety of insects, scenes, enjoy your fighting!
*Advancing mode makes you get more coin achivements, to get more weapons!
*Remember to strengthen your characters, which makes your fighting ability stronger!
*Endless mode makes you enjoy the fighting, refresh your records to challenge your partners!
*Armed yourself to fight, enjoy the excitement of killing the Zerg!